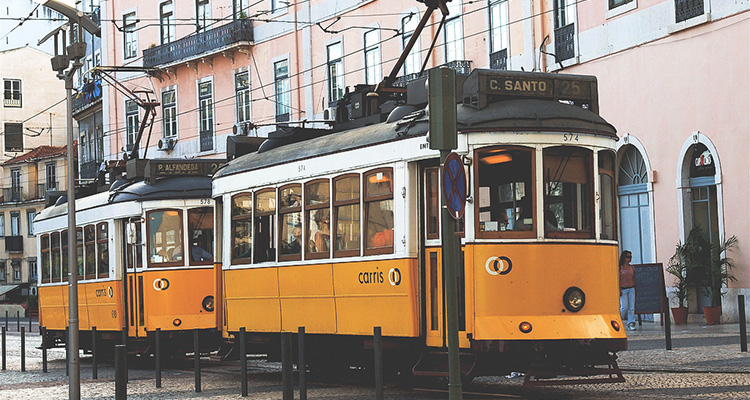 Portuguese Cousine
PORTUGUES COUSINE
History is associated with every aspect of Portuguese food and cuisine. Centuries of handcrafted, quality products and the creative talents of great chefs have earned Portugal the prestigious designation of vanguard in the culinary world. A country which magically balances its unique, traditional recipes with modernity and relevance.
"Access to supermarkets has transformed eating habits in cities and urban areas. In the countryside the staple diet is one of fish, vegetables, and fruit. Although Portugal's waters abound with fresh fish, the dried salted codfish known as bacalhau, now often imported, is considered the national dish. A seafood stew known as cataplana (for the hammered copper clamshell-style vessel in which it is cooked) is ubiquitous throughout the country. In many areas meat is seldom eaten, although the Alentejo region is known for its pork and Trás-os-Montes for cured meats. Cozido a portuguesa, a stew made with meats and vegetables, is a popular dish. Breads, cakes, and sweets—the last one a legacy of Moorish occupation—take a variety of forms, with many regional specialties. Portugal is well known for its wide variety of cheeses. Wine is the ubiquitous table beverage. In the north the wine of choice is often the red version of the so-called green wine, or vinho verde, usually preferred as a lightly sparkling white wine. Perhaps the most famous Portuguese export is the fortified wine called Oporto, named after the town of Porto, where it has been bottled for centuries. Distinguished mainly for notable vintages, port is also enjoyed as ruby, tawny, and dry white varieties."
GET HERE
Lisbon International Airport, 7 km from the city center, has daily flights to and from many of the major cities in Europe and the world. From Lisbon airport, you're just a 20-minute drive by car or taxi through the motorway (A5) from the Estoril Congress Center. Alternately, you can take a scenic train which travels along the coast from Lisbon to Estoril to Cascais. Please read below for further details on getting to Estoril and the Estoril Congress Center.
Make it easy on yourself and let our travel agency partner assist you with all of your travel requirements:
TRAVEL AGENCY PARTNER
Planeta Real – Viagens e Turismo Lda.
Av. D. João I, Lt 4, R/Ch. Esq.
2200-233 Abrantes
Telef./Fax: +351 241 377 449
Telem. Directo/Direct Dial Phone: +351 915 774 842
NIF: 507793676
RNAVT nº 2606
Email Ms. Telma Pereira at: [email protected] *** This email format is to help prevent spam.
If you send an email and do not get a reply within 48 business hours, please submit a support ticket on our Help page here and we will advance your inquiry to the front of the queue. Thank you. ***
CULTURE&HERITAGE
In addition to its magnificent beaches and innumerable sports and activities, Portugal also has a fascinating culture and heritage With a history that stretches back over several millennia, it is not surprising that modern-day Portugal has so much for the visitor to see: from the impressive legacy of pre-history to the remains of Roman civilisation, from the evidence of the strong Celtic influence in the north to the clearly visible Moorish presence in the south. This brief history shows that our art is certainly a little different from others that you may already know.
In particular, you should pay close attention to a number of features that are peculiarly Portuguese: the "Manueline" style of art and architecture, which was developed as a form of exaltation for our great maritime discoveries; the way in which we have perfected the very special art of the azulejo or glazed decorative tile; and of course our Fado, the quintessential song of nostalgia.
Portugal's very first steps as a nation (the Portuguese nationality was founded in 1143) are evoked by its countless Romanesque churches, mediaeval castles and walled towns.
But the first examples of an exclusively Portuguese architecture were to come later In the fifteenth and sixteenth centuries, the Manueline style, an elaborate form of late Gothic architecture, was to appear in all its impressive grandeur.
The art of the decorative glazed tile or azulejo mainly began to develop from the seventeenth century onwards, and these tiles are now a constant feature of our churches, palaces and urban buildings.
Our extensive contacts with the inhabitants of other lands and regions far removed from the European continent and the easy access that this gave us to precious metals and gems were to have a major influence on our decorative arts, leaving us with some extremely rare and beautiful pieces: textiles, furniture, ceramics and gold and silverware all provide ample evidence of our rich past.
GASTRONOMY
The delights of Portuguese cuisine have been influenced over the years by Europe, North Africa and the East where, in the XVI century, the Portuguese brought back a great variety of spices.
There are restaurants of all categories and for all tastes, from the most luxurious to the simple tavern where visitors will be surprised to find how low the prices can be. Whichever you choose, the hospitality is unequaled.
Simple fare includes grilled sardines with pimentos and boiled potatoes washed down with a mature red wine in a local tavern while if you want something a little more luxurious, you can always choose a restaurant.
Local specialties in Lisbon are fish and shellfish – all well worth trying. Among dishes which should be mentioned are – fish stew, grilled robalo, sole, dried codfish, shell fish rice, grilled lobster, stuffed crab, etc. Portuguese people usually take a continental breakfast, lunch from 12.00-14.00 and dinner from 19.30 onwards.
Portugal has an enormous choice of excellent wines. As an aperitif try chilled white Port, with fish try a "green" wine (vinho verde) from the Minho or white wine from the centre and south of the country, with meat a mature red wine from the Douro or a demarcated region such as Dão or Alto Alentejo. Desserts should be accompanied by a sweet Port or Moscatel from Setúbal. A Portuguese brandy is a perfect complement to your coffee. Local wines from this area include Colares (near the Sintra hills) and Bucelas while for an aperitif or sweet wine ask for the rare and much appreciated Carcavelos.
Portugal has a mild climate without extremes of temperature. Winters are never too cold and summers are always moderately hot. Lisbon climate is strongly influenced by the Gulf Stream and is one of the warmest European capitals. Spring and summer months are usually sunny. The Estoril Coast climate is exceptionally mild. Even in winter, temperatures seldom fall below 10ºC.
For the latest weather click on http://www.ipma.pt/en/index.html
Currency and Banking
The unit of currency is the Euro (€). Some banks have automatic exchange machines. Reception in most hotels will change money and they are entitled to charge a small extra amount to cover fluctuation exchange rates. Traveler checks and Eurochecks are accepted by all Portuguese banks and exchange bureaus. Visa, Amex, Eurocard, Diner Club and Master Card are the most useful credit cards.
Passport and Visa Information
No visa requirements for EU passport holders. All non-EU citizens should contact their local embassies for specific requirements.
Official Invitation
An official letter designed to assist in meeting administrative requirements in some countries, will be sent to any participant upon request. However, this invitation implies no obligation, financial or otherwise, by the WFTS 2015 Organizing Committee. Email [email protected] for more information.
Smoking Ban
With effect from 1 January 2008, smoking is forbidden in almost all indoor public places, with the exception of some restaurants and bars that can designate 30 percent of their space for smokers if they are larger than 100 square meters.
Smoking will not be permitted indoors in the meeting area. Non-compliance with this ban can lead to prosecution and a fine of up to €1000.
Electricity
The current is 220 volts AC, with a continental round pin plug.
Emergency Phone Numbers
For Police and Ambulance emergency dial 112.
Time Zone
GMT (Greenwich Mean Time)
Opening Hours
Banks: Are open from 08:30 a.m. to 03:00 p.m. from Monday to Friday, closing on public holidays. The bank at the Lisbon airport is open 24 hours a day 7 days a week.
Shops: Are usually open from 09:00 a.m. to 01:00 p.m. and from 03:00 p.m. to 07:00 p.m. (working days). On Saturdays most shops close at 01:00 p.m., even though there are some open in the afternoon.
Shopping Centers: Are open from 10:00 a.m. to 11:00 p.m. or midnight, every day of the week.
Restaurants: Most restaurants open for lunch from noon to 03:00 p.m. and for dinner from 07:00 p.m. to 09:00 p.m.
Pharmacies: operate from 09:00 a.m. to 01:00 p.m. and from 03:00 p.m. to 07:00 p.m. on weekdays and from 09:00 a.m. to 01:00 p.m. on Saturdays. Outside these opening hours, there's always one nearby pharmacy on service until 22H00.
Estoril region, one place thousand sensations
SERVICES
Business Hours
Banks are open from 08H30 to 15H00 from Monday to Friday. The bank at the Lisbon airport is open 24 hours a day 7 days a week.
Shops are usually open from 09H00 to 13H00 and from 15H00 to 19H00 on weekdays; shops close at 13H00 on Saturdays.
There are also several shopping centres, which are usually open every day until 22H00/24H00.
Most restaurants open for lunch from noon to 15H00 and for dinner from 19H00 to 21H00.
Pharmacies operate from 09H00 to 13H00 and from 15H00 to 19H00 on weekdays and from 09H00 to 13H00 on Saturdays. Outside these opening hours, there's always one nearby pharmacy on service until 22H00.